MEET OUR TEAM
We're All in This Together
While every employee may not be from the Buckel family, Ideal Landscape Group considers every staff person a part of our business family. In fact, many of our crew members have been with us for nearly 10 years, and we even have several employees celebrating 20 and 30 years with our company. In an industry known for turnover, we stand out when it comes to employee longevity and loyalty.
At seasonal capacity, we employ more than 100 full-time workers, each of whom is trained in the green industry. Our turnover rate is very low thanks to a company culture that encourages employee pride and a sense of ownership in the organization.
COMPANY LEADERSHIP
---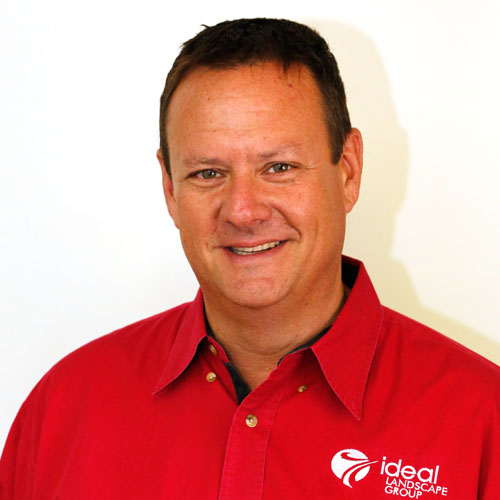 David Buckel
President, Project Construction
Dave has more than 25 years of experience in the Green Industry. Dave's expertise is in landscape management, specifically with commercial properties specializing in sustainable products.  His landscape and environmental construction knowledge are vast, including Erosion Control, Bio-stabilization, Retaining Walls, Brick Paving, Stormwater work, Site Grading seeding and sod, Landscape Installation, Concrete curbs, and flatwork, and Precision laser grading. He has successfully completed and managed landscape projects totaling over $200 million.  Dave currently manages over 100 personnel from the office staff to foreman to laborers and union staffers.
---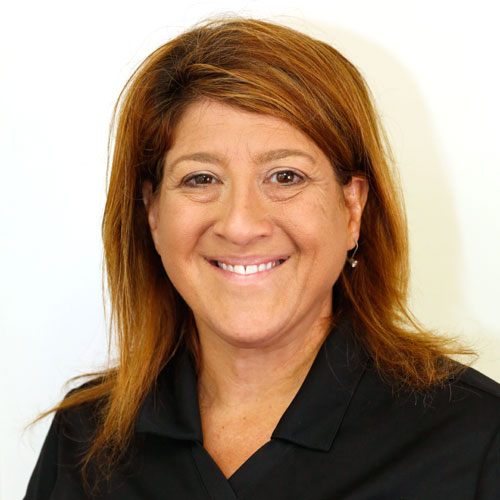 Leanna Buckel
Vice President
Leanna, M.Ed., has been equally involved with Ideal Landscape Group for more than 22 years.  Leanna is Vice President, co-manages all aspects of the company in particular the financials, administration, contract compliance, technology, certifications, and the ever-changing employment, OSHA, EPA, and IRS regulations.  She also directly oversees the H2B work visa program, manages the office staff, payroll, and is the liaison for community-related events.
---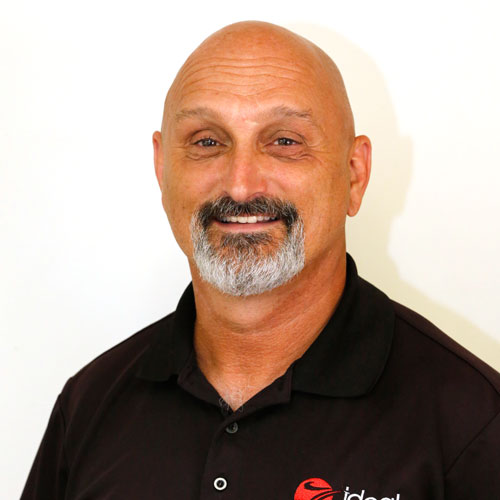 Mark Howell
Irrigation and Landscape Project Manager
314.277.6011
Mark brings to Ideal Landscape Group over 30 years of industry experience. In 1981, Mark worked for Land Maintenance where he learned everything he could about commercial landscape and irrigation maintenance, working in all divisions at some point. He has designed and installed large irrigation and landscape projects at sites such as St. Louis University, the St. Louis Zoo, Monsanto's world headquarters, and its sister location in Chesterfield. He worked for a Jack Nicklaus certified golf course construction company installing irrigation on two 9 hole courses and an 18 hole course in one season. He has worked on the distribution side of irrigation as well, working for the Toro Company. There, he taught irrigation design and service as well as consulted for area irrigation companies. He has also taught Horticulture classes at St. Louis Community College. Mark is state licensed with the Department of Natural Resources for statewide backflow prevention testing and servicing. He also has a Master Irrigation Installer license with St Louis County as well as a Master Backflow Tester's license. In addition to these licenses, Mark is also a Certified Irrigation Technician through the Irrigation Association.
---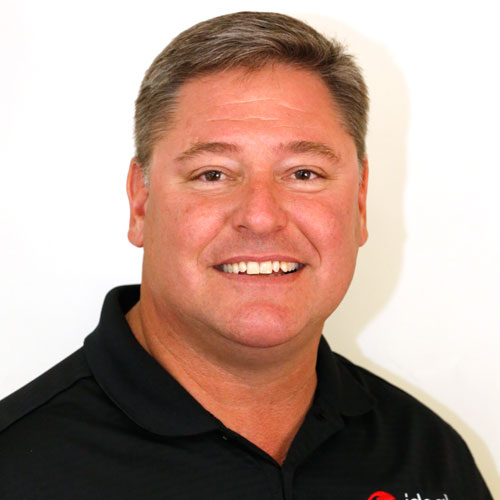 Dave Davis
Business Developer – Maintenance Division
314.939.9244
Dave brings 27 years of experience as a green industry professional. In 1988 he began his career as an entry-level groundskeeper. By 1991, he had graduated from St. Louis Community College at Meramec with an Associate degree in Horticulture, became a certified Master Gardener, and had been promoted to grounds superintendent at St. John's Mercy Medical Center serving in that capacity until 1999. In 1999, Dave accepted the position of facilities coordinator at Webster University. He successfully managed the day-to-day operations of maintenance, grounds, and custodial services for the university for over 4 years. Shortly, after graduating with a Bachelor's degree in Political Science/Public Relations in 2002 he decided to bring his experience to the commercial landscape maintenance industry as a project/account manager.
---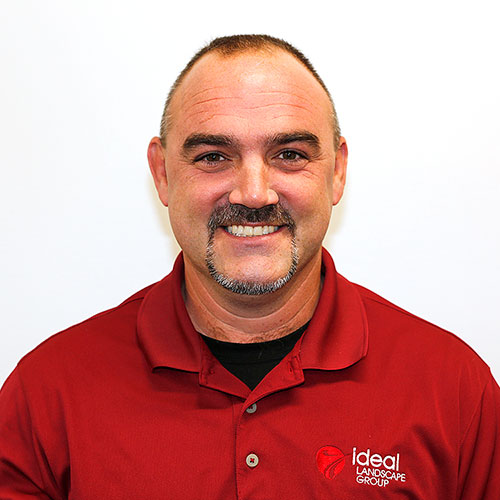 Craig Sanders, CPSI
Division Manager – Ideal Play and Surfacing Inc.
Craig brings 29 years of experience in the general construction field. Construction management courses at the University of Cincinnati laid the groundwork for Craig to begin his career and quickly learn the trade through hands-on experience. Working in the residential construction field from 1992-2000, then on to the commercial field in 2001. In 2008 Craig became a Certified Playground Safety Inspector (CPSI) and entered the intricate commercial playground and recreational equipment field. Through the management of his company, the installation of hundreds of playgrounds was accomplished from 2008 – 2017. Ideal saw an opportunity to bring his expertise to the company and is pleased to have Craig as the division manager of Ideal Play and Surfacing. In his "spare time," he enjoys watching his daughter play soccer, volleyball, basketball, and hanging out with his family and their 2 dogs.
---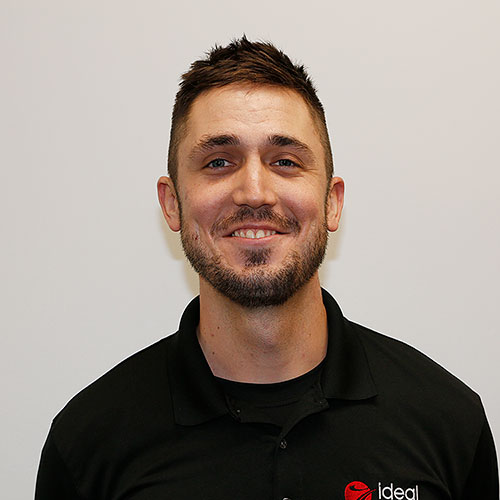 Silas Dill
Operations Manager – Maintenance Division
314.939.6092

After attaining his Associate's Degree in General Studies from St. Louis Community College in 2010, Silas accepted an opportunity to continue his education at the University of Southern Indiana as a member of the university's baseball team. In 2012, while still a student-athlete, Silas began his career in the green industry at the University of Southern Indiana as an entry-level groundskeeper. In that same year, he graduated from the University of Southern Indiana with a Bachelor's Degree in Sports Management. After graduation, Silas continued to learn and grow in his landscape maintenance knowledge and responsibilities at the university. In 2014, Silas moved back to St. Louis and took a crew leader position with a prominent national landscape company. By 2015 he had been promoted by that same company to the position of Operations Manager. Silas joined the Ideal team late in 2017, accepting the position of Operations Manager. Silas resides in O'Fallon, Missouri with his wife of nearly 3 years. He enjoys golfing and being active outdoors.
---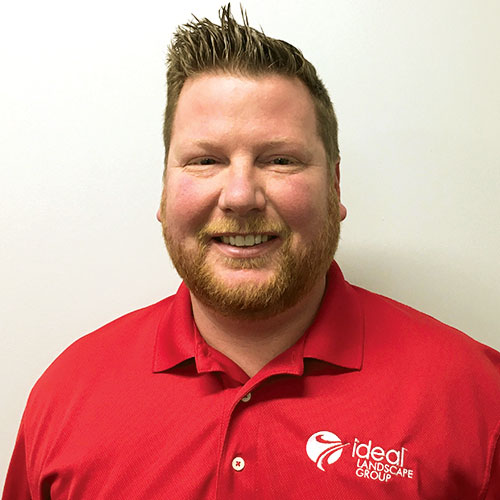 Jeff Cassani
Senior Account Manager
Jeff brings more than 27 years of experience in the landscape industry to our team at Ideal Landscape Group. While growing up Jeff traveled the country playing competitive soccer.  He began his career in the green industry while in High School when he incorporated his first mowing business. After 10 years in business, Jeff sold the business to his partner and joined a large national firm as a production specialist helping struggling branches improve processes. Jeff's leadership and understanding of the client's needs moved him into the dual role of an Operations Manager and Account Manager. In 2019, Jeff joined the Ideal team as an Account Manager. Jeff resides in St. Louis with his wife of 20 years and 3 kids. In his free time, Jeff still plays soccer and enjoys the outdoors and traveling.