Be Part of The Change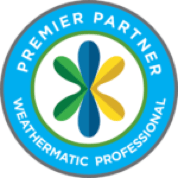 Ideal Landscape group is proud to be a Weathermatic Premier Partner! We at Ideal are moving forward in automating and upgrading our customer irrigation controller portfolio with SMART, cloud-based technology that allows us to have 24-hour access to your sites for optimum water management and cost reduction.
By upgrading your site with the world's leading technology, SmartLink, our goal is to reduce your irrigation water expense by no less than 25%. The reduction translates into a potential 10% savings in your service contract.
Conventional irrigation controls water on weekly schedules that once programmed are often only adjusted during occasional site visits. Because of this, they tend to over-water by 20-60%. They also do not consider the season, soil, plant, or weather conditions. Over-watering injures plants and creates runoff that can lead to liability hazards like icy walkways and roads, dead trees, broken concrete, and other structural damages.
The Smartline controller is the water-saving control system in SmartLink, with over 600,000 units in operation across 85 countries. Studies have shown an average water savings of 38% by considering all the necessary conditions to maximize irrigation efficiency as recognized by the US EPA WaterSense designation.
By upgrading your irrigation system, Ideal can make a programming change, monitor the health of the system, or even be alerted if a problem occurs. Ideal can instantly shut down your system if an emergency occurs and respond by the next day.
How this Upgrade Benefits YOU!
Dramatic Water Savings
Landscape Beautification
Real-Time Reporting
Remote Control
Freeze Prevention
Reduce Hardscape Damage
Immediate Compliance
Web-Based Control
Equipment Assurance
Flow Sensing
Giving Back
As a client, your organization, stakeholders, and others will participate in the #SaveWaterGiveLife program that works in communities around the globe to provide clean, life-saving water. For every smart controller installed, one person will receive a lifetime supply of water. Please visit the Weathermatic Save Water. Give Life. website for more details.
Would you like to know more about how Ideal's Weathermatic Premiere Partnership will benefit you? Send us an email at [email protected].
---