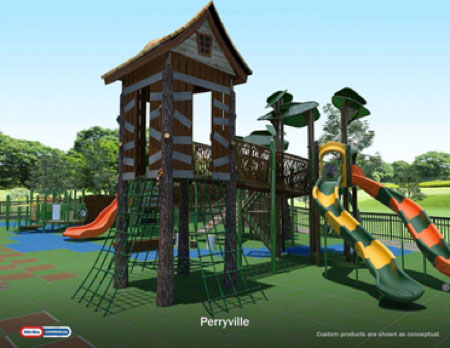 Ideal's Play and Surfacing Division has worked closely with Unlimited Play for 10 years. While we have completed 15 playgrounds together, each one of them still means a great deal to us and the community in which it is built. The story behind Lucas & Friends Playground is no different.
KSDK News Channel 5 featured a story on the playground and the meaningful story of how an inclusive playground for children of all abilities is becoming a reality.
CHECK OUT THE FULL STORY HERE »
Division manager, Craig Sanders, knows the importance of inclusive playgrounds saying, "Lucas should be an inspiration to everyone to do all they can to make it possible for everyone to be included. His energy, along with the support of his family, should be an inspiration to all".
A special thanks to the volunteers who have spent their nights and weekends doing the site and concrete work necessary to making Lucas' dream come true. Phase 1 of Lucas & Friends Backyard Adventures Playground is scheduled to be completed in the Spring of 2021 in Perryville, MO.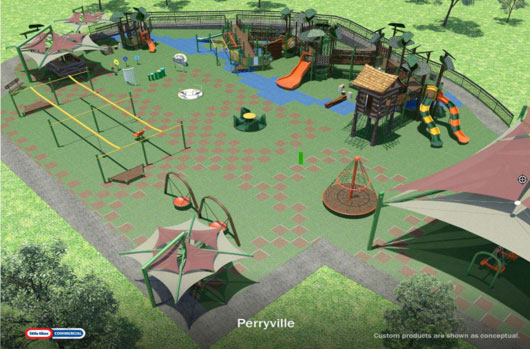 There are still sponsorship and donation opportunities available to help support this project and finish phase 2 of Lucas' dream. You can visit Unlimited Play's website to help children like Lucas see their dreams come to fruition and learn more about the work Unlimited Play does around the country. You can also keep up with progress on Facebook at "Lucas & Friends Backyard Adventures Playground".
---