Ideal Landscape Group is proud to be featured in, and on the cover of, Lawn & Landscape magazine.
The article, "IDEAL OUTCOME," highlights the impressive growth of Ideal Landscape in recent years. This success can be attributed to a company culture shift that prioritizes people over profit. According to the Director of Operations, this shift has led to the removal of negative elements within the company and the addition of high-quality individuals to the team. As a result, maintenance revenue has seen a 40% increase over the last three years. The company has also made changes to its recruitment process, placed emphasis on employee satisfaction, and ensured that all crews feel valued and appreciated. This emphasis on culture has proven to be a key factor in the company's growth and success.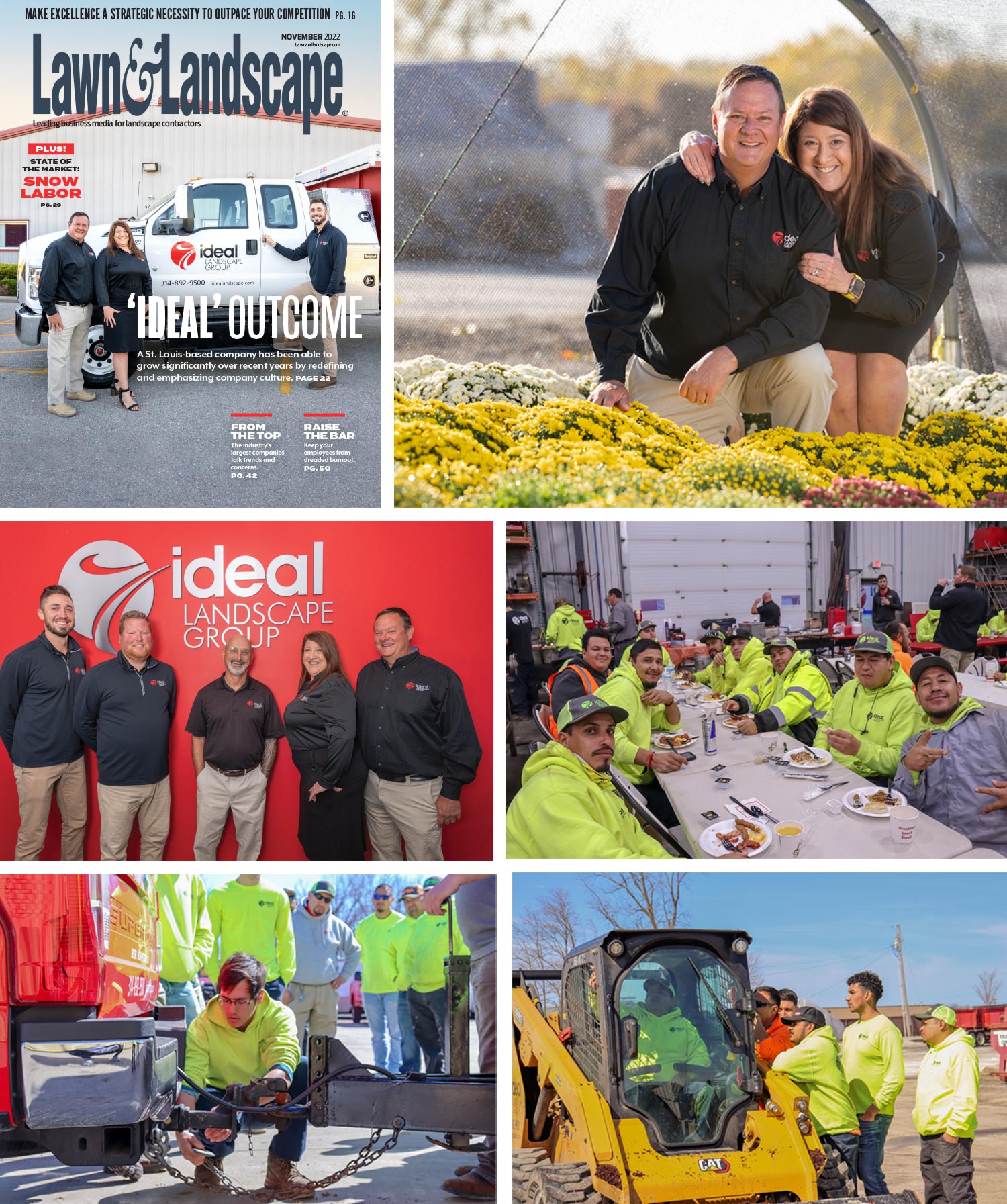 ---
About Lawn & Landscape
Lawn & Landscape magazine serves the entire the green industry – from chemical lawn care and commercial maintenance to hardscaping and irrigation installation. They are considered the premier landscaping magazine and lead the market in readership, trust, editorial quality and digital reach.